There was a time when I had no cash. I was stressed and yearning for comfort food. I have a credit card but I couldn't afford the time to go out.
Unfortunately, not all restaurants in the Philippines accept credit card payments yet. What's even hard to find are restaurants that offer delivery and accept credit card payments.
I tried to Google "delivery restaurant credit card payment" and it was a bit hard to find all the information I need. For the convenience of those who have been on the tough spot like me, here's a list of comfort food restaurants that accept credit card payments:
1. Army Navy
Are you looking for some comfort food? Army Navy is a (Filipino owned) Mexican restaurant that offers delivery within Metro Manila. Unfortunately, not all branches offer this service. But if you live nearby the business districts, chances are they can accommodate your location.
You can order through the TwoAnyone website or by calling their hotline. You can also check out their menu here.
Don't know what to order? I would recommend their Tapsilog, Steak Burrito and of course, Cheese Quesadillas!
Army Navy accepts credit payments through their mobile Point of Sale terminal (POS).
Delivery hotline: (632) 333-3131
2. Subway 
Busy day and need to eat while walking around the office? Get a sub!
Subway offers delivery in 750+ barangays in Metro Manila. You can order directly from their website www.subtogo.ph or their hotline 287-7777. They even offer 24/7 delivery! Minimum order is Php 650 and delivery charge is 10%.
If you prefer picking up your sub from their branch, they also accept advance orders so you can simply pick up your sandwich when you arrive at their branch.
My recommended sub is their Subway Melt ❤. Check out Subway's menu here.
Subway also accepts credit payments through their mobile Point of Sale terminal (POS).
3. Shakey's
If you had a rough day and don't want any further inconvenience then it's time to order from Shakey's.
Everyone wants to get free pizza. But if you can't get that, what you get instead is guaranteed convenient and fast service. You can also order from them in many ways:
Online website: www.shakeyspizza.ph
Shakey's Mobile App (download it from the Google Playstore or the App Store)
Shakey's hotline: 77-777
How convenient is that?
You can pay by credit card through the app, their website or through the POS terminal. Minimum order is Php 300 and if you want to send some Shakey's love to your friends or family through their Padala service, the minimum order is Php 500.
4. McDonald's
The all time favorite junk food. Fast and easy.
If you just really, really want to have some of that fries and get a simple yet satisfying-enough burger and chicken, get it fast through their delivery website: www.mcdonalds.com.ph/mcdelivery. There is no minimum order required. Their delivery charge is fixed Php 40 and your food should arrive in 30-45 minutes.
Fortunately, I have never experienced a late delivery from them so I don't know if they offer a Gift certificate for late deliveries. Their competitor, Jollibee offers a Php 100 Gift certificate if the rider is late.
They only accept credit card payments through their website but not through the delivery hotline.
Hotline: 8-6236 or 8-MCDO.
5. Yellow Cab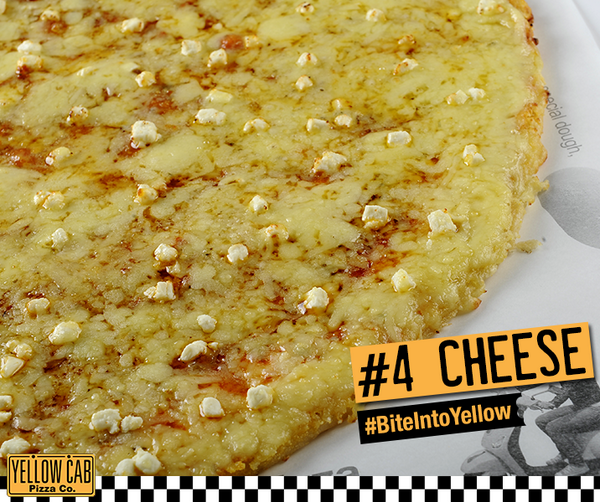 Similar to Shakey's, Yellow Cab offers convenient delivery service, but it's just a little more expensive. But once in a while, you can really get sick of the same flavors. Yellow Cab can offer a different taste for your palate.
Aside from Pizza, they also have pasta and other sides (chicken wings, potato wedges and baked potato halves – very delicious!)
You can order online through their website www.yellowcabpizza.com or by calling their punned hotline 789-9999.
They offer delivery in Metro Manila with a 10% delivery charge. Minimum order is Php 300.
They accept online credit card payments through PesoPay or credit card on delivery through mobile POS.
I'm sure there are a few other restaurants there that accept credit card and offer delivery aside from these 5. But so far, these 5 restaurants are the ones I rely on to satisfy my cravings during rainy days.
If you know any other restaurants that accept credit card payments and offer delivery service as well, please leave them in the comments so our readers can have more options.
Piece of advice though: If you are using your credit card the first time to order food online, be cautious of some restaurants that cannot deliver on time (such as Greenwich). You DO NOT want to pay for food that will arrive in your doorstep after 2-3 hours after having to call them numerous time to chase up the food that you have already paid for.